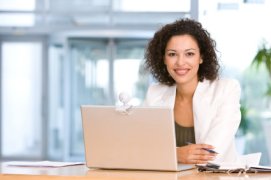 Twelve Secrets to Website Success
Ready to get your website up and running? We've got a dozen basic but important tips to help you build a successful site on a small business budget. For an informative read and a good checklist for anyone building a business website click here to read Twelve Secrets to Website Success.
When You're Ready
to Build Your Website,
We Can Help

DO IT YOURSELF TOOLS: Build a site yourself with our easy to use SiteBuilder. Template based. No special software needed. Did you know there's a SiteBuilder already included in your domain name purchase? Upgrade to a more robust version if you need more pages or more template options. Learn more.
LET AN EXPERT GUIDE YOU: Not into DIY? Choose a Web design package available through Hostway's ProSite Design. Choose from a library of templates to start. We'll customize with your logo, images and copy. Save $100 on your design package by mentioning promo code WDS100 when you call 1-866-233-2397. Need more information? Request a free consultation, and a Web Design specialist will contact you.
Web Hosting from Hostway
50% Off Three Months
Flexible and feature-packed Web hosting that gives you everything you need to get online quickly and easily.
With plans starting at just $13.95/month.
And 50% off 3 months with promo code HWHALFFOR3
Learn more.
Hostway made it easy for us to launch a professional website for our new business.
As a consulting firm, our website is our face to the world. Often it's a client's first impression of our business. Hostway's account manager made the design process easy. She was highly responsive, understood what we wanted, made super suggestions for improvement, and moved things along in a timely manner. We are happy with our website and the service and value for the money."
Christina N. Huth
Co-founder
www.cannerstreet.com
Share Your Story… Tell us how your website has contributed to your company's success, and you may be featured in our next newsletter! Just send your success story, name and a link to your website to: editor@hostway.com.
Do You Have a Website Plan? Remember the old adage "If you don't know where you're going, any road will take you there." Before you develop your site, develop your plan. Things to consider in your plan include: site goals, user experience, functionality and a really good map. For more detail on plan building, read our article Develop a Website Plan.
In May, Google posted a Java Script (not Flash!) version of Pac-Man on its main search page to celebrate the 30th anniversary of the video game. Which is not one of the Pac-Man ghosts?
a. Inky
b. Blinky
c. Pinky
d. Clyde
e. Sue
e. Sue is not a Pac-Man ghost. But double click on "Insert Coin" in Google Pac-Man, and you can play a version with Ms. Pac-Man. In the Ms. Pac-Man version of the game, the orange ghost is named Sue, not Clyde.
Need to update your contact or billing information? Log into SiteControl now to update your account information, ensure continuous service and prevent any potential system delays.